One thing we have learned during the challenges of the pandemic is that the well-being of people, animals and the planet are interconnected. That there is 'one health, one welfare', and that protecting people means protecting animals too.
In this age of health, climate and biodiversity emergencies, there is an urgent need to end factory farming and reduce the consumption of animal-sourced meat and dairy.
Instead, we need to replace it with future-fit alternative proteins such as plant-based, cultured meat and the products of modern fermentation. we should also ensure that any animal-sourced foods come from farming that is health-oriented and regenerative.
Nature-friendly, regenerative farming has the power to be transformative; it not only builds back better soil health and biodiversity, but also provides for the very best health and welfare of people and animals.
Transformational change is long overdue. In the words of the UN Secretary General, "transforming food systems is crucial" to achieving the Sustainable Development Goals.
With a series of important, high-level UN summits and conferences taking place in 2021 and 2022, Compassion in World Farming's expert teams have already started engaging with all the key processes. We advocate and lobby for the transformation of our global food system and a UN Global Agreement on food and farming. One that recognises food's central role in the success of addressing health, climate and biodiversity challenges. One that sets a course towards healthier food systems without factory farming and the over-reliance on animal-based diets.
If not now, then when?

No more cop outs
At COP26, meat was nowhere to be found on the agenda, only on the menu.
Philip Lymbery on COP26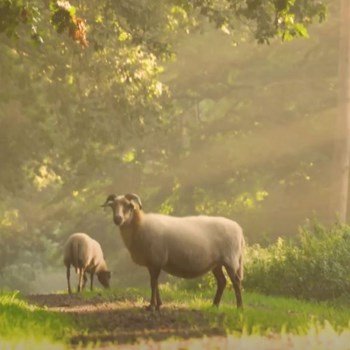 Play video