Agriculture has expanded to occupy half the habitable land surface of the planet, and much of it is used to rear animals for human protein.
Bundled together, livestock products – meat, fish, dairy, and eggs – make a total of 37 percent of our protein and 18 percent of calories worldwide. Yet, to produce what amounts to little more than a third of humanity's protein, we use 83 percent of the world's farmland to rear livestock. This is hardly efficient and leaves little room for growth.
In land-use terms, expanding livestock isn't really an option, unless we want to cut down the remaining forests and make the climate emergency even worse. As it is, climate scientists warn that our consumption of meat alone could trigger catastrophic climate change.
Excessive meat consumption is a significant driver of a world that is warming up, of nature pushed to the edge, of declines in pollinating insects, of squandered antibiotics and of soils in a perilous state. And with most animal protein coming from industrial factory farms, it has become an urgent problem.
That is why Compassion in World Farming is advocating for a substantial dietary shift away from animal-sourced foods towards more diverse proteins from plant-based and other alternative protein sources.
We are calling for the production and consumption of  red meat, poultry, and fish to be reduced by at least 70% in high-consuming nations by 2030, and by 60% globally (against 2018 baseline figures) by 2050. This will require rapid and dramatic changes in the way we produce and consume food, particularly in countries and regions with high consumption of animal-sourced foods.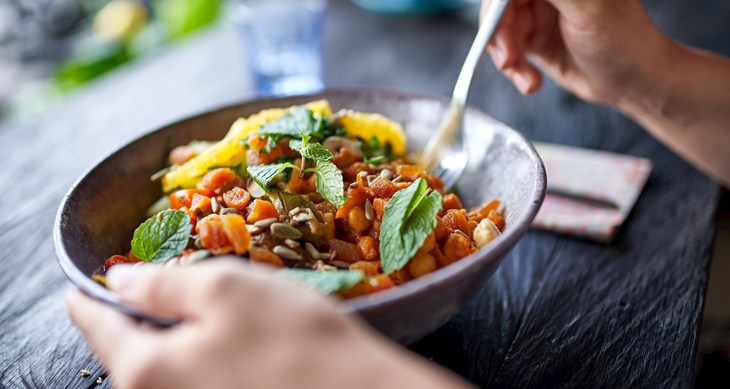 We believe that the way forward lies in diets that enable people to eat less and better animal-sourced foods. Ideally, we want to see a shift to predominantly plant-based diets where any animal-sourced foods are from higher welfare, regenerative systems.  
The growing availability of alternatives to meat, fish and dairy, including plant-based and cultured meats, will support this dietary shift.