Philip has always been a visionary with his writing too, always seeking new insights and helping others to learn from his international research. His second book Dead Zone: Where the wild things were has been the first book to show how factory farming is a major driver of wildlife declines worldwide: from iconic mammals, to sea life, birds, reptiles and insects and how once plentiful species now face extinction due in large part to humankind's drive for cheap meat.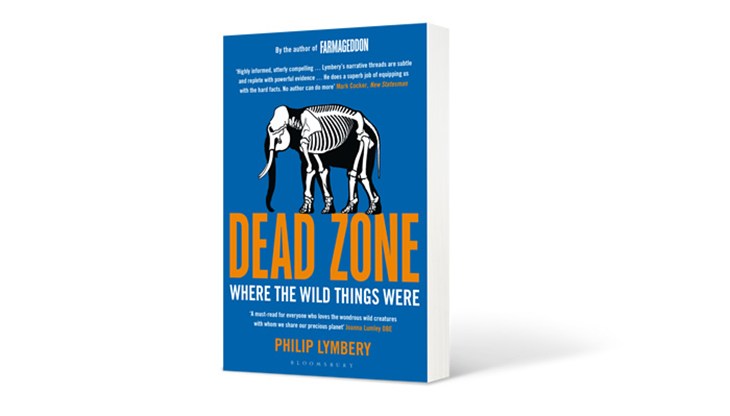 Dead Zone takes the reader on a journey around the world, from the rainforests of the Amazon to the Midwest plains of America; the palm plantations of Sumatra to the volcanic diversity of Galapagos; the grasslands of England to the Malaysian jungle. In a global safari focussing on some of the world's most endangered species, it lays bare the myths that prop up factory farming and shows what we can do to save the planet with healthy food.
All proceeds of Philip's books go towards Compassion in World Farming.
A Must Read
Daily Mail
An honest, compelling and important account and a critical plea for a fusion of farming, food and nature to provide global ecological security
Chris Packham
A must-read for everyone who loves the wondrous wild creatures with whom we share our precious planet
Joanna Lumley OBE
Dead Zone is a very important book … Conservationists, corporations and governments must find a way to end this devastation before it is too late
Jane Goodall, PhD, DBE