Compassion in world farming brand and visual ID guidelines
Welcome to the Compassion in World Farming Brand and Visual Identity Guidelines.
These guidelines are intended for use by staff and trusted suppliers of Compassion in World Farming. Our aim is to provide a user-friendly guide and the tools needed to apply and communicate consistently our global brand and visual identity.
Brand insight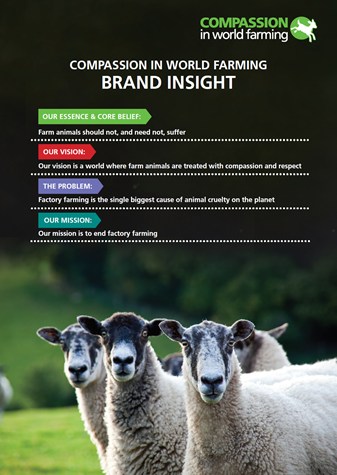 To understand our essence, core values, tone of voice, positioning, and approach, you can download insight into Compassion in World Farming's brand as a PDF.
Visual ID guidelines
Before using Compassion in World Farming logos and artwork, please download and read our International Visual ID Guidelines.
Logos and fonts
Download international logos and fonts.
We like our logo!
Please don't change it. Please treat our logo with care and compassion and give it the space it needs.
Size matters
We want our logo to be seen. It can be as big as you like, but please don't make it any smaller than 40mm wide (or 30mm for CIWF version).

It's a 'free-range' logo
Please don't box our logo in; it needs breathing space from text, images and other graphic elements, such as third-party logos on joint projects.
The minimum clearance space on all sides of the logo is equal to the width and height of the capital letter 'M' in COMPASSION or the 'W' in CIWF: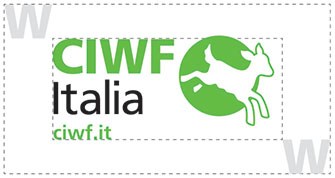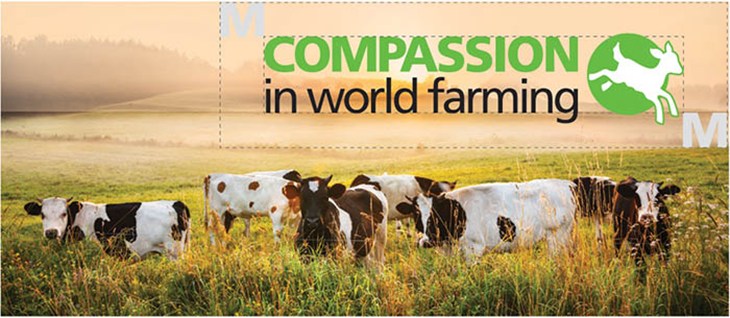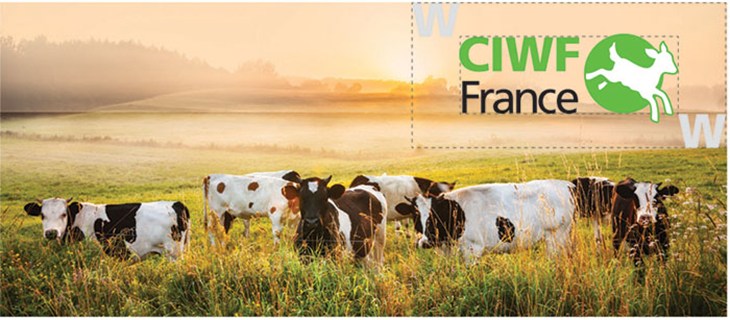 Common mistakes
Using backgrounds that affect legibility:

Boxing it in:

Distorting by squashing, stretching or rotating:



Altering the colour or the typeface:


Re-arranging the elements:

Protected by trademark
The Compassion in World Farming International logo is a registered trademark:
UK Trade Mark Registration (UK Intellectual Property Office): 2472685
EU Community Trademark (OHIM – Office for Harmonization in the Internal Market): 007584551 and 007584451.
Contact details
Our aim is to continually update these pages and improve them over time. If you have any suggestions or corrections, please contact us.
Quick links
Download all logos and assets.
To request a logo modification please make an application using the Logo Modification Request Form.
Quick links to country-specific logos: