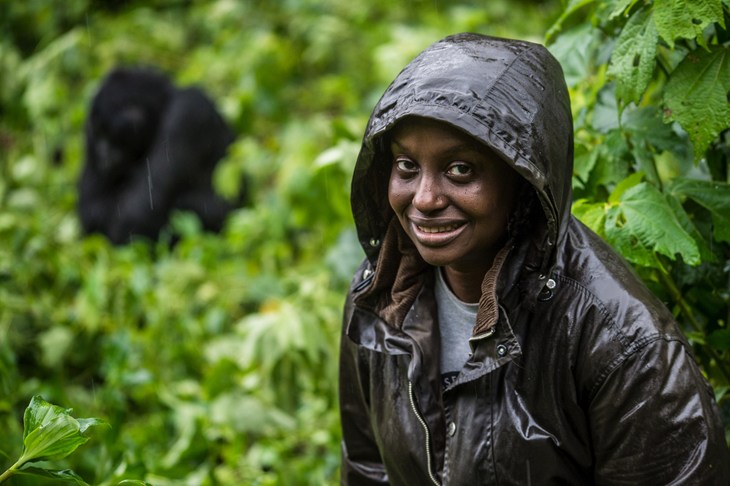 Today is International Women's Day (8th March) and we're celebrating the amazing and very different ways that three women are helping animals around the world.
The theme of this year's event is "gender equality today for a sustainable tomorrow" and recognises the contribution of women and girls around the world who are leading on climate change to build a more sustainable future for our planet.
Helping Wildlife
Dr. Gladys Kalema-Zikusoka, a wildlife veterinarian in Uganda, is the founder and CEO of an NGO called Conservation Through Public Health, which uses the 'one health' approach for gorilla conservation, which includes promoting public health and the development of sustainable agriculture.
She was recently honoured by the United Nations as one of its "Champions of the Earth" for promoting this vital 'one health' approach to conservation. She has spent three decades helping to safeguard some of the world's rarest primates, including endangered mountain gorillas. Gladys kindly wrote a guest blog for our CEO Philip Lymbery on World Gorilla Day.
Celebrities Speak Up For Animals
Another woman doing great things is Deborah Meaden – a successful UK-based entrepreneur, well known for her work on the BBC programme, Dragons' Den. She is also a passionate and active advocate for all animals and is one of our patrons.
She describes Compassion's work as "something close to her heart" and has played a keen and active role in supporting many of our campaigns including End the Cage Age and Ban Live Exports. Being social media savvy, Deborah regularly posts about farm animal welfare issues and often shares our posts, helping us to reach a wider audience and spread our message.
Grass Roots Supporter
Last but not least, is Rachel Creed, founder of the Compassionate Norfolk Group, who has been an active supporter since 2012. Over the years she has helped organise many events to highlight the true cost of intensive animal farming, including our work on banning live exports. She says the highlight has been working with like-minded compassionate people who, together, have made a difference.
She says: "In so doing, we have seen a greater awareness of intensive farming practices and through this awareness, have found that there has been a change in people's attitudes to environmental and animal welfare issues."
We thank these supporters and all the other incredible women around the world speaking up for animals.  
Find out more about how you can support our vital work for animals and the planet.