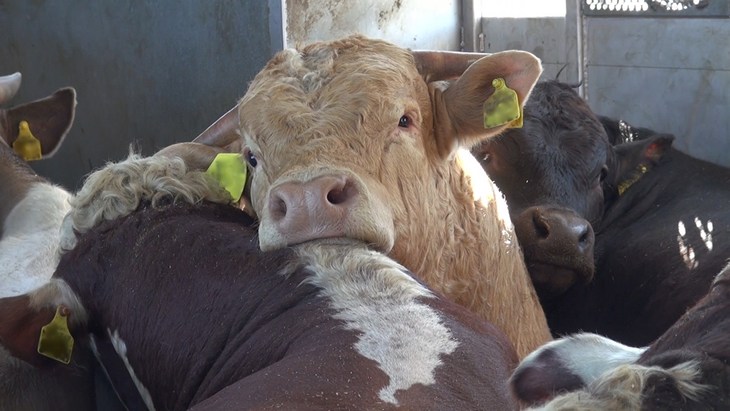 A new report released by the European Commission shows that an overwhelming majority of people, businesses and other organisations, do not believe current EU animal welfare legislation provides 'adequate and uniform' protection for animals.
What people want to see
The summary findings, which were gathered in response to a public consultation on revising EU animal welfare legislation, show that 84% of EU citizens do not feel properly informed about the conditions in which farm animals are raised. In addition, ninety-four per cent of people want to see a ban on live exports to third countries, 95% support the introduction of maximum journey times, and 94% want an end to the transport of vulnerable animals, such as unweaned calves.
When it comes to banning cages for farmed animals, the vast majority of people (93%) expect a transition period of no longer than five years. This is in stark contrast to the 15-year period favoured by the farming industry. A new report by the Institute for European Environment Policy (IEEP), commissioned and released by us just last week, shows that a smooth financial transition can be achieved for farmers when the European Union (EU) bans the caging of farmed animals in line with its 2021 commitment.
Food labelling is also an issue of concern with 90% of people saying they supported the idea of a European labelling scheme to provide information on how animals are treated.
Public opinion is loud and clear
"These results serve as additional confirmation of what EU citizens have been repeatedly calling for," says Olga Kikou, Head of our EU office. "We sincerely hope this clear demonstration of compelling public interest will serve as a driver of ambition for the undergoing revision of the animal welfare legislation. Citizens' unequivocal concern conveys the urgent need for action, pressing the EU institutions to proceed without delay with the proposed reforms," she concluded.
How it all began
In October last year, the European Commission opened this landmark public consultation to seek views on how animal welfare could be improved. The summary findings of this consultation, published today, represent the views of just under 60,000 responses from both EU and non-EU citizens, businesses, consumers, NGOs and environmental organisations.
Read more about our work in Europe here.